A Beginner's Guide to Interior Design
Tuesday 7:00 – 9:00 p.m.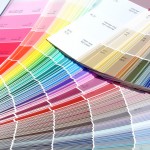 Upstairs Classroom
"There's no place like home" and knowing how to decorate it so that it works for you and your family while still reflecting who you are and how you want to live is so important. In this course, we will discuss the fundamentals of interior design: the language of colour; the impact colour has on our emotions; and we'll talk about keeping up with the trends. Bring your decorating challenges and we'll solve them together!
Instructor: Lucy Malagisi, Interior Designer at Interiors by Lucy Malagisi, and instructor at Sources Adult and Career Center (Interior Decorating and Display)
Please Note: The WIWC's free childcare service is not available during evening courses.
---