Digital Photography
Monday 1:00 – 3:00 p.m.
Childcare Room 2
Do you want to learn the basic techniques of understanding your digital camera? This course is aimed at anyone at the beginning of their photographic journey, whether you just have a small point and shoot or a larger dslr camera. Participants will be introduced to digital imaging methods that focus on specific practical examples for reliable photographic results. The goal? Great photographs! The course will be divided into three modules. The first module provides a basic introduction to equipment and structural tools towards personal creative expression in photography. The second module will look at techniques, composition and exposure control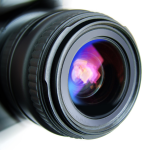 ; the final module will deal with presentation, storage and sharing your photos.
Whether it's a snapshot for a family member, a photo montage for an assignment, or images to go onto a developed website, this course will give you knowledge to highlight your creative expression!
Please note that participants should bring their digital cameras (8 mega pixels or more) to each class along with all cords and camera attachments. This includes additional lenses if applicable. Participants should expect to spend at least an additional hour of personal shoot time per week outside the classroom and have access to a computer to submit their homework images electronically each week.
Please Note: There will be no class October 10 (Thanksgiving). The last class is on November 28. This is a 10-week course.
Instructor: Cassandra Leslie, C2 Studios
---