Artistic Roundtable by Boudoir Therapy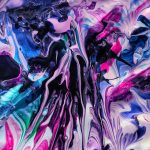 Wednesday 10:00 a.m. – 12:00 p.m.
Upstairs Classroom
What if you could align your purpose, your voice and inner Queen into a heart-crafted symbol that will unconditionally support you everywhere you go, in times of fear, guilt, doubt and judgement? Boudoir Therapy is catered to women who are willing to break dysfunctional patterns and be selfishly in love with who they are. This artistic roundtable will be composed of a combination of vulnerable sharing and arts and crafts, culminating in the creation of your own heart-crafted symbol. Live your inner art, because you deserve it!
Important information:
A $35 consumables fee is payable to the instructor on the first day of class.
Please note that this course begins on January 22. This is a 9-week course.
Instructor: Darleen Wong, Interior Design
Register for Artistic Roundtable by Boudoir Therapy.
---