HPV Affects Everyone – What You Need to Know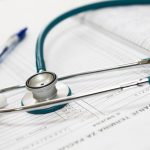 This free seminar will offer up-to-date information about the human papillomavirus (HPV). During this session, the presenter will discuss how the virus is transmitted, the nine HPV-related cancers, available vaccines, current screening tests, how to address this important subject with healthcare professionals, and where screening, prevention, and treatment can be accessed. The presentation will be followed by a question and answer period.
Our presenter, Teresa Norris, is the founding President of HPV Awareness, a national non-profit organization established in 2006 which seeks to inform and improve decisions and outcomes related to HPV prevention and screening.
Free Seminar : Tuesday, September 17, 2019 @ 1 to 3 p.m.
Free childcare for preschool-aged children is also available, but you must register for this service by 3 p.m. the day before the seminar takes place.
Please register for the seminar and childcare by calling the office at 514-695-8529, or by e-mailing womenscentre@wiwc.ca.
---