After School Yoga (6-8 yrs. With Parent)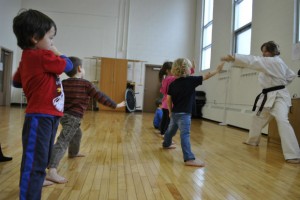 Wednesday 3:00 – 3:45 p.m.
Gym
This after school class for parent and child will include breath work, yoga poses to increase flexibility, strength, and balance, and storytelling, dance and games. Yoga helps to improve concentration, focus, and attention. Each class will end with a relaxation period to calm your child for the next stage of his/her day. Participants are asked to bring one mat each.
Important information:
There is no class on January 29. This is a 9-week course.
The WIWC's childcare service is not available during this course.
Instructor: Irene Haroun, B. Eng., Kids Yoga Certification
Register for After School Yoga.
---