Boosting your Happiness
What makes people happy? Well-being is an interaction of physical, emotional, intellectual, spiritual, interpersonal and environmental factors. Common problems in adult life, such as stress, anxiety and interpersonal conflict can create obstacles to happiness. Knowing how to cope with these obstacles constructively can promote well-being. In addition, certain lifestyle choices and techniques can help to increase life satisfaction.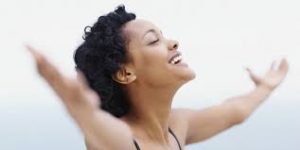 In this group, we will learn to recognize situations in adult life which are amenable to lifestyle management, skills development and other interventions to promote wellness. Various psychological and lifestyle management techniques to enhance happiness and well-being will be explored.
Vittoria Ferraro has a B.Sc. in Psychology and an M.Ed. in Educational Psychology from McGill University. She currently teaches psychology and methodology courses at Vanier College. She is also a certified personal trainer.
Meetings will take place on Thursdays from 7 to 9 p.m. beginning April 19, 2018.
The groups are free of charge, but donations are welcomed. Registration is required. To join a group, please call the Women's Centre's Outreach Line at 514-781-8529 or e-mail outreach@wiwc.ca. Space is limited. Meetings take place at the West Island Women's Centre, located at St. Columba-by-the-Lake Church, 11 Rodney Ave., Pointe-Claire. (Please use the Vincennes Ave. parking lot entrance).
---