Build Your Own Meditation Practice
Tuesday 9:00 – 10:00 a.m.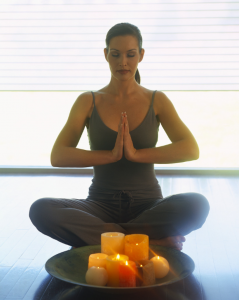 Upstairs Classroom
By now we know a lot about the benefits of meditation for both our mental and physical well-being. But it seems SO hard to sit down for any length of time and clear our minds that most of us can't see ourselves even trying. Instructor Sheila Southon will share what her own meditation instructors have taught her — that meditation is "perfection without strain" and "like mist rising off a lake at dawn." Join Sheila to learn the physiological benefits, understand the psychological traps and learn techniques to leave behind your bad habits, and find stillness in silence every day.
Instructor: Sheila Southon, Certified Counsellor, Chopra Certified Meditation Instructor, Quebec Certified Naturotherapist
---