Build Your Self-Confidence and Take Charge of Your Life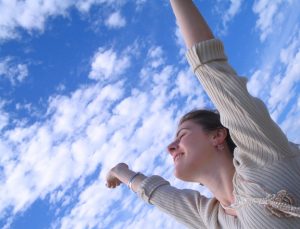 Renew your confidence and make the changes you want in your life with this empowering 8-week support group. The topics discussed include the importance of self-esteem, self-confidence, and self-love. We will also explore how to make yourself a priority; become a better communicator; create more life balance; and set personal and life goals. Life is an adventure and this support group will help you embrace it with renewed personal strength and control for a happier, more fulfilled life. The group will be facilitated by Sherezad Abadi Perez, a mental health clinical research professional and fitness instructor.
Meetings will take place on Thursdays from 7 to 9 p.m. beginning January 26, 2017.
The group is free of charge, but donations are welcomed. Registration is required. ** Please note that participants are limited to attending no more than two support groups per year.** To join the group, please call the Women's Centre's Outreach Line at 514-781-8529 or e-mail outreach@wiwc.ca. Space is limited. Meetings take place at the West Island Women's Centre, located at St. Columba-by-the-Lake Church, 11 Rodney Ave., Pointe-Claire. (Please use the Vincennes Ave. parking lot entrance.)
---