Celebrating Diversity: Circle Time Stories (3-5 yrs with Mom)
Fall 2017: This class has been cancelled.
Friday 9:00 – 9:45 a.m.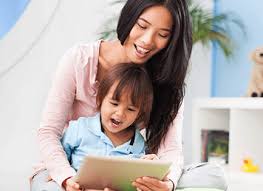 Upstairs Classroom
Each week, moms and their young children will gather to sing classic children's songs, play warm-up group games, and then settle in to hear the "Story of the Week" featuring a specific theme of diversity, whether it be developmental, cultural, linguistic, or lifestyle. The aim of this course is to present children's books that address individual differences, which help build our understanding of our unique selves. Mothers will also learn simple visualization and relaxation techniques to observe a sense of belonging within a group. Children will also learn about different visualization techniques introduced in each book. After story time, the children will create a simple art activity inspired by the book and mothers will form a conversation circle to review the book and how it addressed diversity.
Please Note: A $5 non-refundable fee for craft materials is included in the price of this course.
Please Note: There is no class November 10 (WIWC Event). The last class is on December 8. This is an 11-week course.
Instructor: Ozlem Erten, Ph.D. Educational Psychology (McGill University)
---