Converse in French – Beginners and Intermediates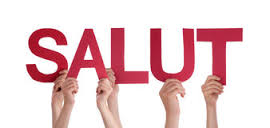 Thursday 9:45 – 11:45 a.m.
Childcare Room 2
Comment allez-vous aujourd'hui? This course is designed for women wanting to improve their skills in French, helping to communicate effectively in everyday situations. The aim of this class is to improve listening and speaking skills for conversation. A large amount of time is dedicated to addressing your specific needs (professional conversation, informal and formal conversation, etc.) that each participant can benefit from. Don't miss this great opportunity to improve your French in a relaxed and friendly atmosphere!
Instructor: Hasnaa Rzouzi, Baccalauréat en Droit Français, Maitrise en Politiques Publiques, Certificat en Développment de carrière
Register for Converse in French – Beginners and Intermediates.
---