Cooking: Taste the World – International Flavours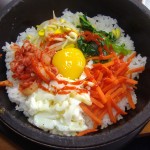 Monday 9:45 – 11:45 a.m.
Kitchen
Travel hassle free in your very own kitchen by cooking inspirational, family-friendly international meals. Savour your old-time favourites such as pizza and pasta while discovering some novel dishes like Korean Bibimbap, Asian Pad Thai and Indian Masala. Meal and nutritional tips will be shared. Participants are encouraged to bring small plastic containers for leftovers. A fee of $30 per participant is applicable to cover the cost of ingredients for the course and is payable to the instructor at the first class.
Please Note: There is no class March 9th. This is an 8-week course.
Instructor: Nevine Elchibini, B. Comm., N.D.
---