Cooking: Wholesome Tasty Meals and Goodies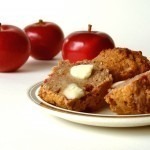 Monday 9:45 – 11:45 a.m.
Kitchen
Tantalize your taste buds and fill your home with the aromas of nourishing meals spiked with spices and marinades. Smoky chili, stews and Spanish rice are just some of the recipes to experience. We will also create some lightened up delights such as muffins, loafs, fruit sorbets, cookies, and cakes. Participants get to taste everything created in class and are encouraged to bring along a small container for take-home samples! A $40 fee to cover the cost of the food supplied is payable to the instructor at the first class.
Please Note: There is no class on October 12 (Thanksgiving).
Instructor: Nevine Elchibini, B. Comm., N.D.
---