Cool Tools to Get Ready for School (3-5 yrs with Mom)
Wednesday 11:00 a.m. – 12:00 p.m.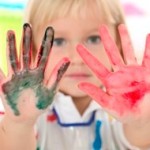 Upstairs Classroom
Want to help your child learn some of the prerequisite skills for school? This class will provide you and your child with many pre-academic tools and strategies. Help develop his/her pre-writing, fine motor, gross motor, and sensory motor skills for success now and later on. Each week you will participate in fun thematic-based activities that will be reinforced by games, songs, movement activities, and crafts. This class also helps them learn valuable social skills and how to follow a routine. Help your child to "Get it Write" and jump ahead into school readiness!
Please Note: A $5 non-refundable fee for craft materials is included in the price of this course.
Please Note: This is a 7-week course. There is no class March 1st (WIWC Event). The last class is on March 15th.
Instructor: Wendy Pearson, B. Ed., B. A. (Bishop's University)
---