Core Pilates – Low Intensity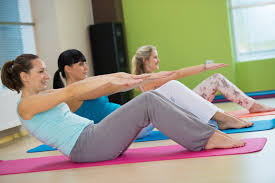 Wednesday 8:40 – 9:40 a.m.
Gym
This class will give you a full body workout.  Core Pilates will maintain the Pilates techniques of proper breathing, posture and alignment with a focus on your core muscles through movement in various positions.  It will help to improve core control, build strength, flexibility, balance, posture, mobility, and stability. If you want to challenge your core, tone up, and transform your body, Core Pilates is perfect for you! This class is suitable for all fitness levels.
Instructor: Orly Sharoni, PMA (Pilates Method Alliance) Certified Instructor
Register for Core Pilates – Low Intensity.
---