Animation – Drawing Disney Characters (9-11 yrs.)
Saturday 12:15 – 2:00 p.m.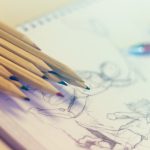 Upstairs Classroom
In this co-ed class, participants will explore their own creative potential while learning how to draw familiar Disney characters. We will explore stationary and action poses and will introduce animation principles and finishing techniques.
Important information:
Participants are asked to bring a sketchbook, pencil, eraser, pencil sharpener, pencil crayons, and ruler.
There is no class on Oct. 12 and Nov. 23. The last class is on Nov. 30. This is a 9-week course.
A parent must stay on WIWC premises while their child attends this class.
Instructor: Rachel Cusson, B.A., 3D Animation and Digital Design
---