Body Factory – Medium Intensity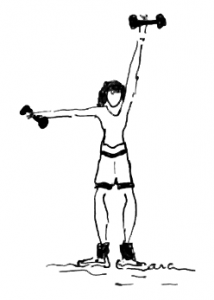 Thursday 11:00 a.m. – 12:00 p.m.
Gym
This is an overall strength and endurance class using weights, tubing and the step to sculpt and enhance muscle conditioning. This will be a workout from head to toe. Hand-held weights are required. Tubing and steps are provided by the Women's Centre.
Please Note: There is no class on March 14 (WIWC event). The last class is on March 28. This is a 9-week course.
Instructor: Sue Jollimore, CAN-FIT-PRO
Register for Body Factory – Medium Intensity.
---