Building Self-Trust
Friday 9:30 – 11:30 a.m.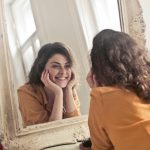 Upstairs Classroom
Do you suffer from self-doubt? Are you scared to make a mistake or fail, and do you have difficulty making decisions? Would you like to let go of people-pleasing and comparing yourself to others? If the answer to any of these questions is yes, then this course is for you! Based on the work of Non-Violent Communication, created and established by the late Dr. Marshall Rosenberg, and combined with body processes, such as Tapping (EFT), Somatic (body) exercises, and role-playing, we will work together to find your authentic voice. With these precepts and exercises, you will develop tools that you can apply to your daily life and connect to your inner wisdom.
Important information:
Participants are asked to bring a personal journal, writing tools, a small folder, and post-it notes.
There is no class on Nov. 8. The last class is on Nov. 29. This is a 10-week course.
Instructor: Julia Wight, BSc. Nutrition, Masters in Public
Health, Non-Violent Communication Facilitator (in training)

Register for Building Self-Trust.
---