Career Coaching Basics
Saturday 9:30 – 11:30 a.m.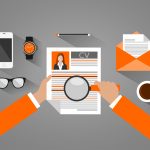 Childcare Room 2
Are you thinking of re-entering the workforce after a personal leave or reorient your career into a new industry, or are you new to Canada and do not know where to start? Maybe you simply want to feel more valued in your current job. If you have answered yes to any of these, then this is the course for you! Together, we will discuss the best practices to seek out new opportunities, network with confidence, and define your professional style, as well as receive hands-on coaching in order to build a strong résumé. A new career topic will be discussed each week, with approximately 30 minutes of theory followed by 90 minutes of a hands-on activity. During these activities,  we will role play and work on our résumés. There will always be an opportunity at the end of the class to network and chat with the other members. Open honest discussions and participation of members is strongly encouraged for this course!
Important information:
There is no class on October 12 and November 23. The last class is on November 30. This is an 8-week course.
The WIWC's childcare service is not available during Saturday courses.
Instructor: Melissa Argento, Bachelor of Finance, M.B.A. 
Register for Career Coaching Basics.
---