Children's Creative Movement (3-5 yrs)
Tuesday 1:00 – 1:45 p.m.
Gym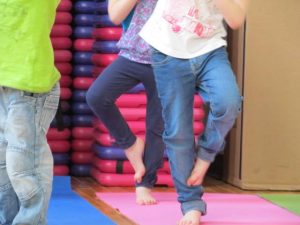 This class for 3- to 5-year-olds will have children exploring their musical and spatial senses as well as their imaginations. Instructor Sara Abbott will use a foundation of ballet warm-ups, positions, and movements to encourage your child's creativity in dance.  Children should come dressed comfortably and bring a pair of dance slippers. Please remember that mothers must remain in the building while their children attend this class.
Please Note: There is no class on May 14 (WIWC event). The last class is on June 11. This is an 8-week course.
Instructor: Sara Abbott
Register for Children's Creative Movement.
---