Conversation en français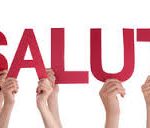 Thursday 7:00 – 9:00 p.m.
Upstairs Classroom
Améliorer son français tout en passant une belle soirée? Bienvenue au cours de Conversation en français pour intermédiaires! Dans une ambiance amusante, développez votre confiance pour parler plus facilement. Différentes activités,  jeux et fiches d'exercices vous permettront d'améliorer votre vocabulaire, votre grammaire et votre prononciation. Le cours aide pour le travail, faire les devoirs avec les enfants, communiquer avec l'école et dans la vie quotidienne. Repartez avec des trucs pour continuer à vous pratiquez à la maison, dans la voiture, au magasin, etc. Venez passer un moment agréable avec nous…en français!
Please Note: The WIWC's free childcare service is not available during evening courses.
Instructor: Boglárka Gaál, M.A., Philologist and Teacher in French Language and Literature
Register for Conversation en français.
---