Creating Digital Photo Albums and Movies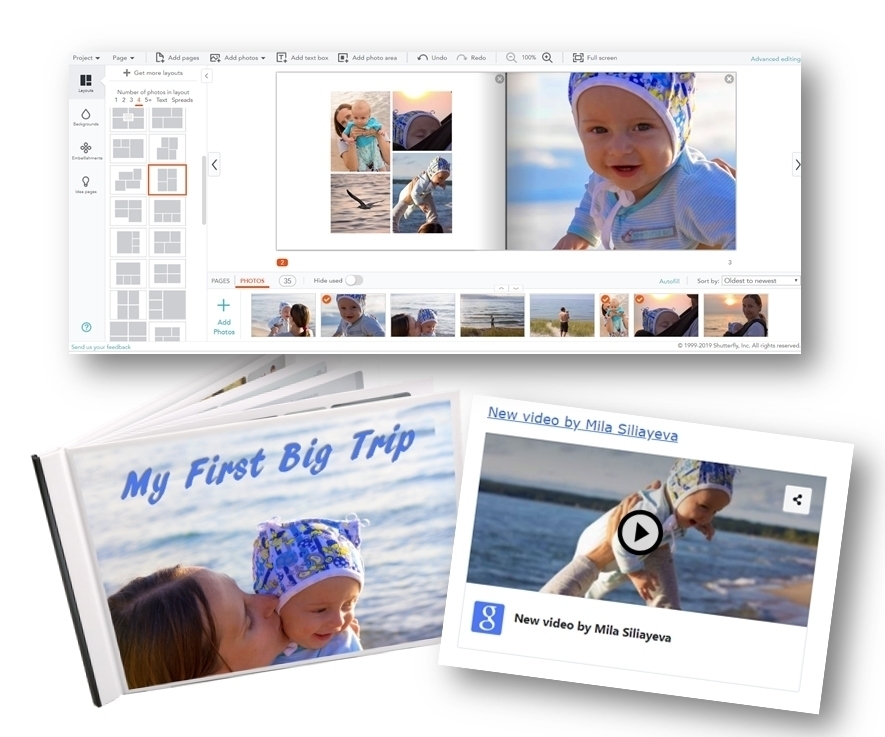 Wednesday 10:00 – 11:30 a.m.                                                      Upstairs Classroom
Get creative with all your pictures and learn how to make beautiful customized digital photo albums, books and movies. In this course, you will learn fundamental principles of composing photos beyond the auto-editing and standard layouts provided by basic applications, including how to:
choose the right theme and layout
order images to tell a story
use the right text
apply different backgrounds, color themes and filters
You will also master basic photo editing techniques using Snapseed, a free editing app available for smartphones and tablets.
You can choose the project that you want to work on: a photo album of  baby's milestones, a video of a memorable vacation, or curating any of the numerous photos we tend to collect on our phones and other devices. By the end of the course, you will have made several beautiful photo collages and movies that you can easily share via email, text, or Facebook. You will also create your own digital photo book that you can share online or print later, making a great gift to those you love. You will need to bring your smartphone or tablet with the Snapseed application installed with access to your Google Photo account.
Example of a photo movie: https://bit.ly/2TilSez
Example of a wedding photo-book: https://bit.ly/2EMKDXx
Example of a vacation photo-book: https://bit.ly/2UrVlbn
Instructor: Liudmila Siliayeva, B.A. Fashion Design (Vitebsk State University of Technology), Certificate in Integrated Marketing Communications (Concordia University)
Register for Creating Digital Photo Albums and Movies.
---