Essentials of Interior Decoration
Wednesday 10:00 – 11:30 a.m.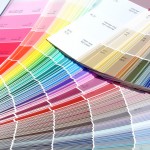 Childcare Room 2
Do you like everything related to design and interior decorating? If so, then come and develop your natural talent in this field. If you would like to gain essential knowledge in home decoration, this class will help you learn how to deal with colours and lighting and choose proper materials, furniture, and accessories. By the end of this course you will have the tools to carry out your own residential interior decorating projects. Please bring graph paper, 2 to 3 décor magazines, and coloured pencils.
Instructor: Sara Cherry, Interior Designer at Chic it Up, Certified Ultimate Stager & Re-Designer (Ultimate Staging Academy)
Register for Essentials of Interior Decoration.
---