Guided Meditation Based On Somatic Awareness (CANCELLED)
Tuesday 9:45-11:15 a.m.
Upstairs Classroom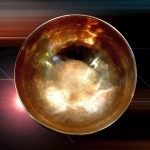 In guided somatic meditation, we tune into the basic awareness of the body and invite deep presence with our moment-to-moment experience. As the mind becomes more familiar with sensations in the body (soma), it begins to experience the "relationship" between body, mind and breath. Somatic meditation is the natural extension of yoga posture practice but does not require any experience in either yoga or meditation. It is suitable for anyone interested in cultivating a more complete sense of self and enjoying a more refined feeling of presence and aliveness in the world. Yoga blocks are provided. Please bring two yoga mats or a thick fitness mat, a blanket, a journal and a pen.
Instructor: Marie-Christine Lachance, Certified Therapeutic Yoga and Meditation Instructor, Certified Massage Therapist, Member of l'Association professionelle des massothérapeutes spécialisés du Québec and l'Association des Naturothérapeutes du Québec
Register for Guided Meditation Based on Somatic Awareness.
---