Jhoomlay Junior (5 to 7 yrs.)
Saturday 9:00 – 9:45 a.m.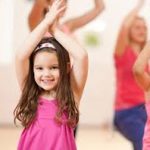 Upstairs Classroom
Jhoomlay Junior is an introduction to Bollywood dance for children.  The happy music has a unique beat which will filter the children's boundless energy into a beautiful expression of art through movement. This co-ed class will help promote muscle strength and balance, improve coordination, and encourages creativity.  Learning new steps and short choreographies contributes to children's cognitive abilities and memory skills.  Jhoomlay Junior also has social benefits and offers an opportunity for children to explore their own self-expression and connect with their inner star.
Important information:
There is no class on Oct. 12 and Nov. 23.
The last class is on November 30. This is a 9-week course.
Instructor: Shelley Braunstein, Jhoomlay Instructor, Early Childhood Educator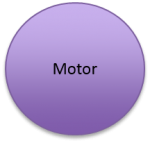 ---