Little Learners (2-4 yrs with Mom)
Friday 10:55 – 11:55 a.m.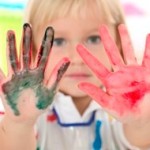 Upstairs Classroom
Come for an action-packed hour of exciting and engaging learning. You and your child will be introduced to fun games and songs geared towards pre-academic skills. This structured time will include group time, story time, and play-to-learn activities. Children must be 2 years of age at the beginning of the session.
Please Note: A $5 non-refundable fee for craft materials is included in the price of this course.
Please Note: This course begins on April 26. The last class is on June 14. This is an 8-week course.
Instructor: Colleen Coolen, B.A., B.Ed.
Register for Little Learners.
---