My First Music Class (Babies up to 12 mos. with Mom)
Monday 10:00 – 10:45 a.m.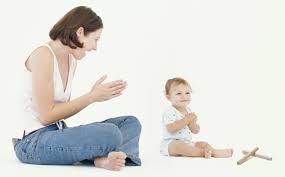 Upstairs Classroom
This is an introduction to music for your child and a chance to learn new songs to sing with your child as he/she grows. Stimulate your child with soothing sounds and upbeat tunes. Meet other mothers and expand your musical vocabulary! The last few minutes of class time will be set aside to allow mothers and babies to socialize and interact.
Instructor: Heather White, B. Mus. (Memorial University), M. Mus. Studies (Bowling Green State University), PhD. Music (McGill University)
---