Natural Alternatives for Daily Life (CANCELLED)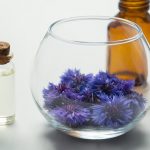 Wednesday 9:30 – 10:30 a.m.
Childcare Room 2
In this fun hands-on course, you will learn how to use essential oils and other natural products as safe and effective alternatives for many aspects of your daily life. You will learn about the properties of different essential oils and how they impact and influence our bodies and our health. You will also learn about natural alternatives for cleaning and self-care to reduce the toxins in our lives. Every week will feature a different theme and DIY projects for you to make and take home! Please Note: A fee of $32 for materials is payable to the instructor on the first day of class.
Instructor: Michelle Falardeau Marchand, B.Sc. Environmental Science
Register for Natural Alternatives for Daily Life.
---