Organizing: Less is More
Wednesday 10:30 – 11:45 a.m.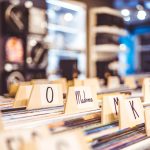 Upstairs Classroom
Are you feeling overwhelmed by clutter or frustrated by searching for misplaced items? Organizing is an important life skill that can be learned with time and motivation. This hands-on course offers strategies, resources, and in-class activities to help you learn how to free your home of clutter. Topics we'll discuss include room-by-room organizing, the benefits of decluttering, paper management, and more!
Instructor: Malorie Kohos, B.A. in Communcation Studies and Psychology, POC Trained Professional Organizer
Register for Organizing: Less is More.
---