Photos From Your Devices: From Ordinary to Outstanding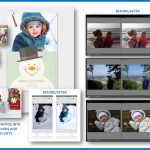 Monday 10:30 a.m. – 12:00 p.m.

Would you like to learn how to take stunning photos with your mobile phone? Or how to edit them to a professional level with just a couple tricks? We often find ourselves capturing our most precious moments and cherished memories on our smartphones and tablets. During this course you will learn how to best capture photos on your phone or tablet, as well as how to edit your photos like a pro by using split toning, levels, colour curves and other professional editing tools. You will practice your editing skills by using a free version of Lightroom CC and Snapseed available for smartphones and tablets. At the end of the course, you will also have an opportunity to learn how to turn your edited photos into photo cards or photo gifts.
Please click here for a video demonstration.
Important information:
You will need to bring your smartphone or tablet with the free Adobe Lightroom CC and Snapseed apps installed.
There is no class on Oct. 14. The last class is on Nov. 25. This is a 10-week course.
Instructor: Liudmila Siliayeva, B.A. Fashion Design (Vitebsk State University of Technology), Certificate in Integrated Marketing Communications (Concordia University)
Register for Photos From Your Devices: From Ordinary to Outstanding.
---