Reiki, Meditation and Mindfulness
Saturday 10:30 – 11:45 a.m.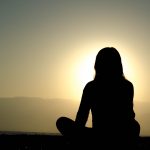 Gym
Meditation doesn't need to be just on the mat, cross legged, trying desperately to empty your mind and be still. There are so many ways that you can connect into your own personal strength, be mindful, and relax. You will learn about how your mind works and strategies to disarm it so that you can go into a relaxing state. You will also get tips on how to be mindful during the day and ways to support you when you can't relax. Supporting your meditation practice through various techniques, we will use our own energy fields and chakras, crystals, oracle cards, journaling and personal development exercises.
Important information:
There is no class on Oct.12. The last class is on Nov. 9. This is a 7-week course.
The WIWC's childcare service is not available during Saturday courses.
Instructor: Nicole Fortunaso, B. Sc., B. Bus., Reiki Master 
Register for Reiki, Meditation and Mindfulness.
---