Reminiscence: Sharing Our Life Stories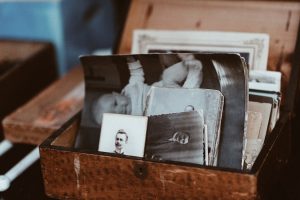 Thursday 1:00 – 3:00 p.m.
Upstairs Classroom
Everyone has a story to share and by sharing our unique stories we're able to keep our memories alive. In this course, we will reminisce about the good old days and share our fondest memories from childhood to high school days; our favourite vacations, our family life, our working years, and our experiences through all the transitions in life. This course is designed to allow everyone to feel comfortable in a safe space and friendly environment. Every participant will have the opportunity to socialize, feel heard, laugh, and learn from one another, and, most of all, feel connected, which is very therapeutic for the soul.
Please Note: The last class is on March 21. This is a 9-week course.
Instructor: Aileen Borruel, Bachelor of Social Work (McGill University); DEC Special
Care Counselling (Vanier College)
Register for Reminiscence: Sharing Our Life Stories.
---