Intro to Photoshop CS for Digital Images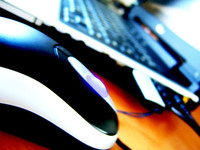 Monday 6:00 – 8:00 p.m.
Childcare Room 2
Learn how to use Photoshop on your digital images! Topics covered include basic retouching and balancing of light and colour, as well as some fun tricks! Important — Please Note: This course is designed for those who are fairly comfortable with manipulating the functions of software on computers. Required equipment: A USB key, Adobe Photoshop (any level of CS, The Creative Suite, available online or on your computer) and access to a computer or laptop. No tablets or phones please!
Please Note: If you do not have Adobe Photoshop CS installed, an online version of Adobe Photoshop CC is available at a lower price than the full version. Please see the instructor for details.
Please Note: There is no class on March 11 (WIWC Pre-registration). The last class is on March 25. This is a 9-week course.
Please Note: The WIWC's free childcare service is not available during evening courses.
Instructor: Cassandra Leslie, C2 Studios
Register for Intro to Photoshop CS for Digital Images.
---