The Long & Short of It: The Art of Crafting Short Stories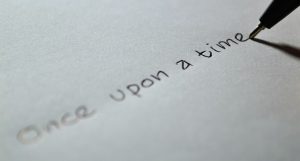 Thursday 7:00 – 9:00 p.m.
Childcare Room 2
In this course we will explore the sometimes complicated steps of crafting short fiction. We'll look at world and character building, action and dialogue, motivation, choosing an impactful title, and even self-editing. This course covers everything you need to know about building a short story and navigating your newly honed craft. Writing can be complicated, and the process of assembling a compelling short story can often feel overwhelming to budding writers. Taking short fiction and breaking it down into easily digestible steps not only gives new writers the tools necessary to create something they can be proud of, but it also gives them the skills and confidence needed to create larger works of prose while encouraging both literacy and creativity in their everyday lives. Participants will require a notebook (preferably a new, previously unused one), a few pens, and a highlighter (optional). The instructor requests that no computers be brought to class. Upon completion of this course, students will have an edited short story and a polished query letter and will receive a digital anthology of the class's work.
Please Note: This course begins September 27.
Please Note: The WIWC's free childcare service is not available during evening courses.
Instructor:  Caitlin Marceau, B.A. (Creative Writing), Certificate in Teaching English as a Second and Foreign Language
---