Total Body Fitness – Medium/High Intensity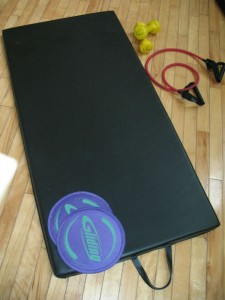 Wednesday 9:50 – 10:50 a.m.
Gym
This class has it all! Be prepared to never stop moving! Following a Tabata protocol, we will work hard for 20-second intervals then rest for 10. You will experience it all in this fun and challenging class! From fun cardio moves to full body muscular exercises, plus a beautiful stretch after it is all done, you will get a "total body" workout! The level of this fitness course is intermediate to advanced. However, the instructor will provide alternatives for those wanting less intensity.
Please Note: There is no class on May 8. The last class is on June 12. This is an 8-week course.
Instructor: Cathy Wagstaff, CAIA, M.A. (Phys. Ed.)
Register for Total Body Fitness – Medium/High Intensity.
---