Tuesday Sweat and Tone – Medium/High Intensity
Tuesday 10:55 – 11:55 a.m.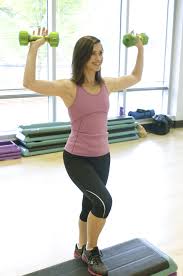 Gym
Ultra concentrated! There will be lots of sweat and a ton of toning in a one-hour format. The class will begin with a half hour of cardio followed by a half hour of core work, ab work, etc. Tubing and fitness mats are provided by the Centre. Please bring your own weights and a water bottle. Get ready for some sweaty fun!
Instructor: Natalie Pesold, CAN-FIT-PRO, Fitness Instructor, Personal Trainer
---