Creating a Calm and Meaningful Life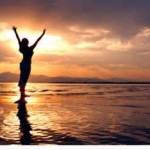 Do you sometimes feel like life is moving too fast and getting stuff done takes precedence over purposeful being? It's time to slow down, tune in to yourself, and get back to the essence of who you really are.  In this 8-week support group, you will join a circle of women devoted to redefining what makes us feel whole and alive. We will draw on visualization and the power of a circle to actively work on creating meaning — even in our busy lives.  The group will be facilitated by Isabelle Sayed, juicy living coach.
Meetings will take place on Wednesdays from 7 to 9 p.m. starting on September 30, 2015.
The group is free of charge; however, donations are kindly welcomed.  Registration is required.  ** Please note that participants will be limited to attending no more than two support groups per year.** To inquire about joining this or any other support group, please call the Women's Centre's Outreach Line at 514-781-8529 or e-mail outreach@wiwc.ca.  The West Island Women's Centre is a Centraide-supported agency located at St. Columba-by-the-Lake Church, 11 Rodney Ave., Pointe-Claire. (Please use the Vincennes Ave. parking lot entrance.
---