Dealing with Separation and Divorce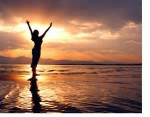 This 8-week discussion-based support group offers hope and healing as it examines the realities and stages of separation and divorce. We will discuss fears, doubts and anxieties; daily survival and coping skills; forgiveness and reconciliation; managing lonliness; dealing with children; surviving the holidays; and setting boundaries for a healthy future. Some practical challenges (financial, legal, etc.) will be touched on as well. Each week will focus on a specific emotional aspect of this life-changing process while offering support and guidance to help you come to terms with your separation or divorce — regardless of how long it has been. The group will be facilitated by Ann Papayoti, B.A. Communications, ICF-CPC Life Coach, ELI-MP.
Meetings will take place on Mondays from 7 to 9 p.m. beginning September 26, 2016.
The group is free of charge, but donations are welcomed. Registration is required. ** Please note that participants are limited to attending no more than two support groups per year.** To join the group, please call the Women's Centre's Outreach Line at 514-781-8529 or e-mail outreach@wiwc.ca. Space is limited. Meetings take place at the West Island Women's Centre, located at St. Columba-by-the-Lake Church, 11 Rodney Ave., Pointe-Claire. (Please use the Vincennes Ave. parking lot entrance.)
---