Drawing With Colour
Thursday 1:00 – 3:00 p.m.
Upstairs Classroom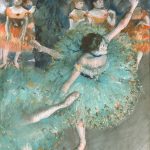 Drawing with colour is a perfect way to express yourself. This course encourages students to explore a range of soft pastel techniques that will strengthen your drawing skills. Through visual presentations and demonstrations, you will gain a better understanding of topics such as composition, colour-mixing and blending. The small class size offers personalized instruction and timely feedback. Discussions around famous pastel artists and artworks will inspire your creative spirit in a relaxed setting.
Important information:
Delivery methods include step-by-step demos, slideshow presentations, group discussions and critiques, and individual instruction.
Expect to pay $70-100 for supplies. The materials list will be sent to participants prior to the first class.
Due to the dust created by the chalk pastel, each workspace must be cleaned up at the end of class.
Instructor: Ann Kallaste-Kruzelecky, B.F.A. (Concordia University)
Register for Drawing With Colour.
---