Embracing Your Introverted Self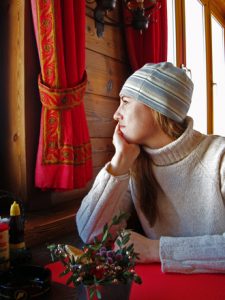 Do you feel drained after participating in large gatherings and prefer socializing one on one? Do you hate to chit chat and avoid networking at all costs? Do you crave "alone time"? Do you ever feel pressure to be more outgoing? If so, then this 8-week support group is for you. Come explore what it means to be an introvert — including its advantages! Learn how to manage your introversion so that you can socialize in groups with more ease and assert your need to spend time alone — without feeling inadequate or guilty. Find out how to be yourself and appreciate the gift that introversion can be! The group will be facilitated by Susan Molnar, M.Ed.
Meetings will take place on Tuesdays from 7 to 9 p.m. beginning January 24, 2017.
The group is free of charge, but donations are welcomed. Registration is required. ** Please note that participants are limited to attending no more than two support groups per year.** To join the group, please call the Women's Centre's Outreach Line at 514-781-8529 or e-mail outreach@wiwc.ca. Space is limited. Meetings take place at the West Island Women's Centre, located at St. Columba-by-the-Lake Church, 11 Rodney Ave., Pointe-Claire. (Please use the Vincennes Ave. parking lot entrance.)
---