Free Seminar: Publishing Paths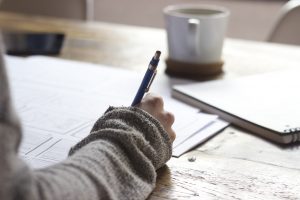 Are you a writer or photographer looking to publish your work?
If you have questions, we have answers. Whether you are a querying agents or planning to self-publish, understanding all that's involved will help set you on the path that's right for you. This interactive seminar touches on all aspects of publishing (traditional, vanity, hybrid, and independent) and gives you the tools you need to make informed decisions.
Jennifer Bogart Jaquith, editor & publisher at Morning Rain Publishing (co-founder and co-owner) will walk you through the publishing process, provide step-by-step guidance, and answer your questions.  Jennifer is the author of 5 novels, has published  over 21 titles in both eBook and print (including editing, formatting, and cover design), and is the freelance editor and book designer for several more.
Register online for this seminar or call the Women's Centre at 514-695-8529 or email womenscentre@wiwc.ca.
Free childcare is available for this seminar. Please call 514-695-8529 or email iva.rooney@wiwc.ca by 3 pm on March 29 if you require childcare for this presentation.
---