International Women's Day
International Women's Day (March 8) is a global day celebrating the social, economic, cultural and political achievements of women. The day also marks a call to action for accelerating gender parity. Each year the West Island Women's Centre celebrates International Women's Day with our community partners.
20th Annual International Women's Day Breakfast
Thank you to all our community partners who joined us for brunch!
Thursday, March 14, 2019 from 9:00 to 11:00 a.m.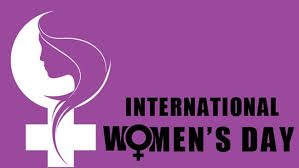 Special thanks to our guest speakers:
Karen Henchey – Past Executive Director, West Island Women's Centre
Through her leadership at the Women's Centre for more than 17 years, Ms. Henchey has been fundamental in helping support and empower women in the community.
Isabel and Jane Szollosy – Co-Founders, Sparkes of Hope
Sparkes of Hope helps provide education to Haitian children in the Dominican Republic. At age 12 and 13, Isabel and Jane collected soda cans and knitted to raise funds and five years later, they have raised more than $80,000.
18th Annual Women's Day Breakfast
2017 Women's Day celebration
We were delighted to be joined this year by many of our partners in the local community, elected officials and their staff, members and friends of the Centre for our International Women's Day breakfast which was held on Wednesday, March 1st, 2017.  We were honoured to hear interesting and inspiring presentations from our guest speakers Constables Liliana Belluci and Hélène Jubinville, Community Relations Officers at SPVM Station 5 and Sensei Meghan Greig, WIWC self-defence instructor and facilitator and owner of Tsuyosa Martial Arts.  Thank you all for attending, it was a very special event and wonderful to see so many of you there.