Fall 2017 Weekly Support Group — The Deep River Within: Finding Inner Peace, Strength and Tranquility GROUP FULL ** WAIT LIST ONLY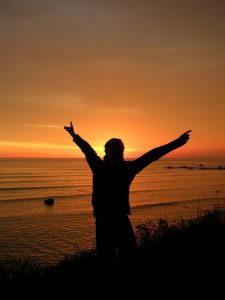 Learn how to slow down and reconnect with your inner life. This 8-week support group is based on Finding the Deep River Within: A Woman's Guide to Recovering Balance and Meaning in Everyday Life by Abby Seixas. Many of us carry around old patterns of behaviour that hold us back from living our lives to the fullest. We will tackle some of these issues so that we can renew our inner peace and reinvigorate our outlook on life. The group will be facilitated by Libby Parker, N.D., specializing in emotional wellness, certified in psychosynthesis therapy.
Meetings will take place on Wednesdays from 7 to 9 p.m. beginning September 27.
Space is limited. Meetings take place at the West Island Women's Centre, located at St. Columba-by-the-Lake Church, 11 Rodney Ave., Pointe-Claire. (Please use the Vincennes Ave. parking lot entrance).
The group is free of charge, but donations are welcomed. Registration is required. ** Please note that participants are limited to attending no more than two support groups per year.**
**Please Note: This support group is now full. To inquire about joining the waiting list, please call the Women's Centre's Outreach Line at 514-781-8529 or email outreach@wiwc.ca.
---