Childcare: February Themes
Week1  Pet Clinic
The first of a series of community helper weeks! For animal clinic week the kids will learn how to taking care of pets at our own pet clinic! We will have a visit from a vet assistant. There will be also visits from cute puppies and other animals. Of course there will be lots of crafts!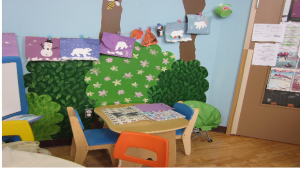 Week 2 Valentine Fun
All week it is about hearts and valentine cards and making a new friend and more Hearts The bouncy castle will add to the excitement!
Week 3
Olympic  Celebrations
There will be games and other physical activities centered around the Olympics. The kids will make medals and other fun crafts! If the weather permits we will go outside for the outdoor activities!
Week 4 Fairy Tales
We will explore the world of fairy tales. There will be learning about traditional fairy tales such as Goldilocks and the three pigs and other fairy tales. There will be puppet shows along with story telling through play. We will also have dress up time and crafts.
Fun February!
---