Fostering a Positive Learning Environment
Fall 2017 Session: This class has been cancelled.
Tuesday 10:15 – 11:45 a.m.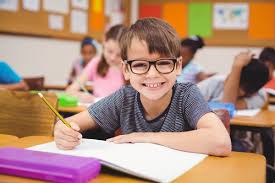 Upstairs Classroom
How can you help your child have a positive learning experience at school/daycare and in his/her everyday life (and yours too!)? What can you do from home to help your toddler, child, or teenager develop emotional intelligence, create better relationships, reduce stress, learn more easily, and develop self-confidence? This course will cover the basic needs of children/teenagers and offer tips on what you can do to encourage their success. Learn the effects that sleep, food, routine, screens, chemicals, etc., have on behaviour, concentration, emotions, and the learning process. The course will discuss traditional and alternative approaches, including the latest discoveries on the gut, which scientists have described as "the second brain." The goal is to provide practical solutions to improve the learning experience of your loved ones.
Our instructor, Jacinthe Messier, is a teacher with 20 years of experience and the mother of a school-aged child and a preschooler. In addition to exploring the topics described above, Jacinthe will discuss how to navigate through the school system and work with school personnel as part of a team for the benefit of your child. In each class, time will be allocated for questions and group discussions to brainstorm ways to address worries or challenges parents may be experiencing.
Instructor: Jacinthe Messier, Baccalauréat en Éducation Préscolaire et Primaire (U.Q.A.M.), Formations en Francisation
---