Free Seminars
All of the Women's Centre's seminars are free and open to the general public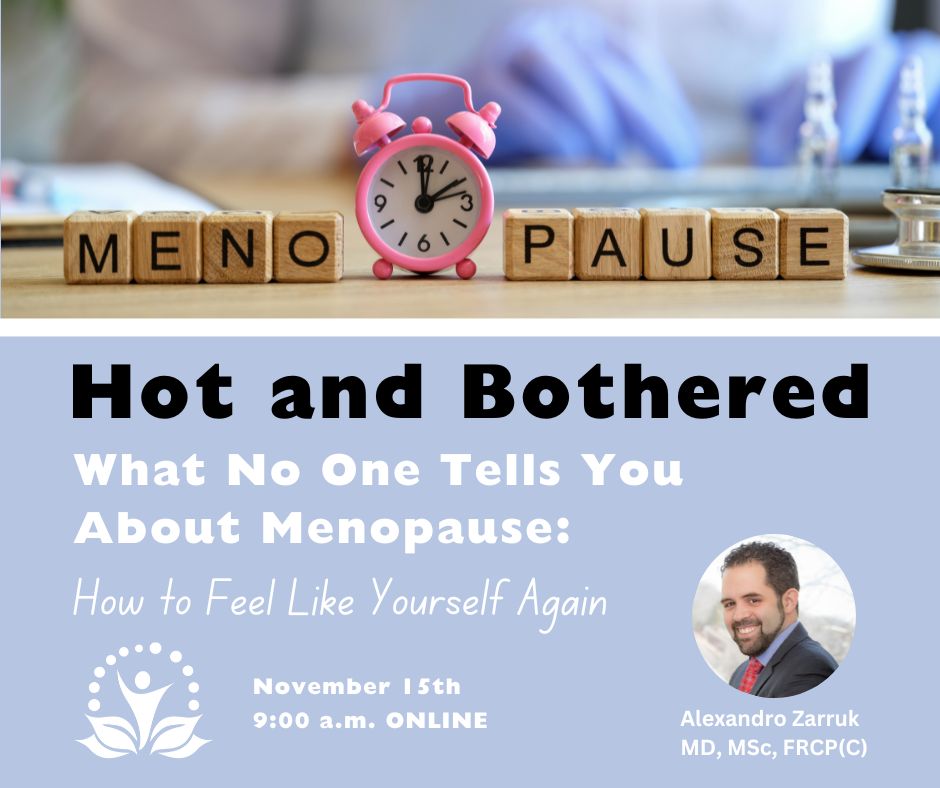 Hot and Bothered/ What No One Tells You About Menopause
How to feel like yourself again!
Alexandro Zarruck MD, MSC, FRCP(C)
Dr. Alexandro Ricardo Zarruk has been practicing in the West Island and Hudson for close to ten years. He graduated from Boston University where he completed a Residency in Internal Medicine with interest in Endocrinology. He also completed training at the University of Ottawa. He is associated with the Lakeshore General Hospital and has offices in both Vaudreuil and Hudson.
He is a member of the American College of Physician, Coalition of Family Physicians and Specialists of Ontario, American Medical Association, Canadian Society of Internal Medicine and Federation des Médecins Spécialistes du Québec. He is a fellow of Royal College of Physician and Surgeons of Canada and is certified by the American Board of Internal Medicine.
To register: https://bit.ly/SeminarMenopauseNov2023
---