"Good-bye Stress, Hello Vitality" – Winter 2019
Is stress taking control of your life? Are your emotions affecting you physically? Would you like to start living with less stress and more vitality? Then this support group is for YOU! In today's stressful environment, it is important to activate your body's relaxation response to stress! Stress can limit our ability to cope, stay focused, be productive, and it can also affect our health. The challenges of modern living are complex, and together we will look at the difference between becoming a slave to the stressful situations of life or using them to our advantage.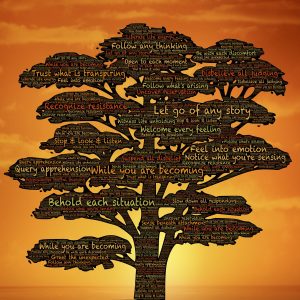 In this 8-week skills-based, practical hands-on support group, you'll be introduced to tools, many of which are surprisingly simple to implement, that will help you develop the ability to relax, fend off stress, and, most of all, recapture the joy of living with vitality. This course is not only informative but also transformative. This group will be facilitated by Irene Andrejczuk, ND (Naturopath, Energy Healer, Author). Meetings will take place on Thursdays from 7 to 9 p.m. beginning January 24, 2019.
The groups are free of charge, but donations are welcomed. Registration is required. To join a group, please call the Women's Centre's Outreach Line at 514-781-8529 or e-mail outreach@wiwc.ca. Space is limited. Meetings take place at the West Island Women's Centre, located at St. Columba-by-the-Lake Church, 11 Rodney Ave., Pointe-Claire. (Please use the Vincennes Ave. parking lot entrance.)
---