Healing Together Online Support Group – Winter 2021 Dates
Healing Together is an evening online support group for women dealing with miscarriage, still birth or infant death.
January 19, February 16, March 16
7:00 – 9:00 p.m.
This activity is free and anyone interested can register with Nadia at outreach@wiwc.ca or by calling 514-781-8529.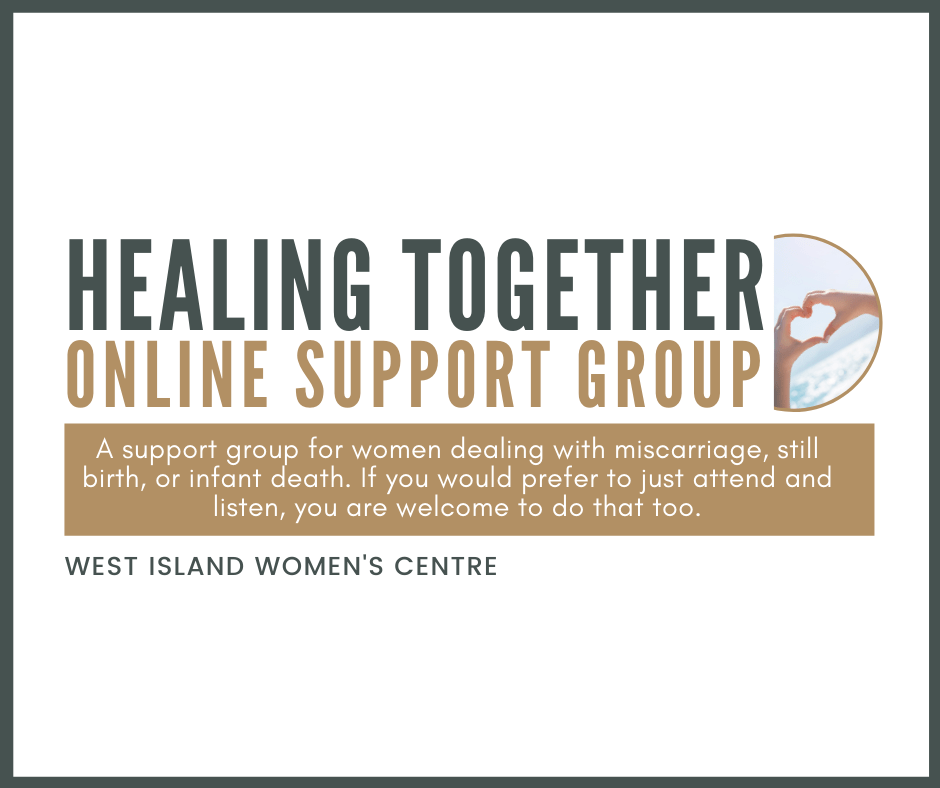 ---