Healing Together Online Support Group – Spring 2021 Dates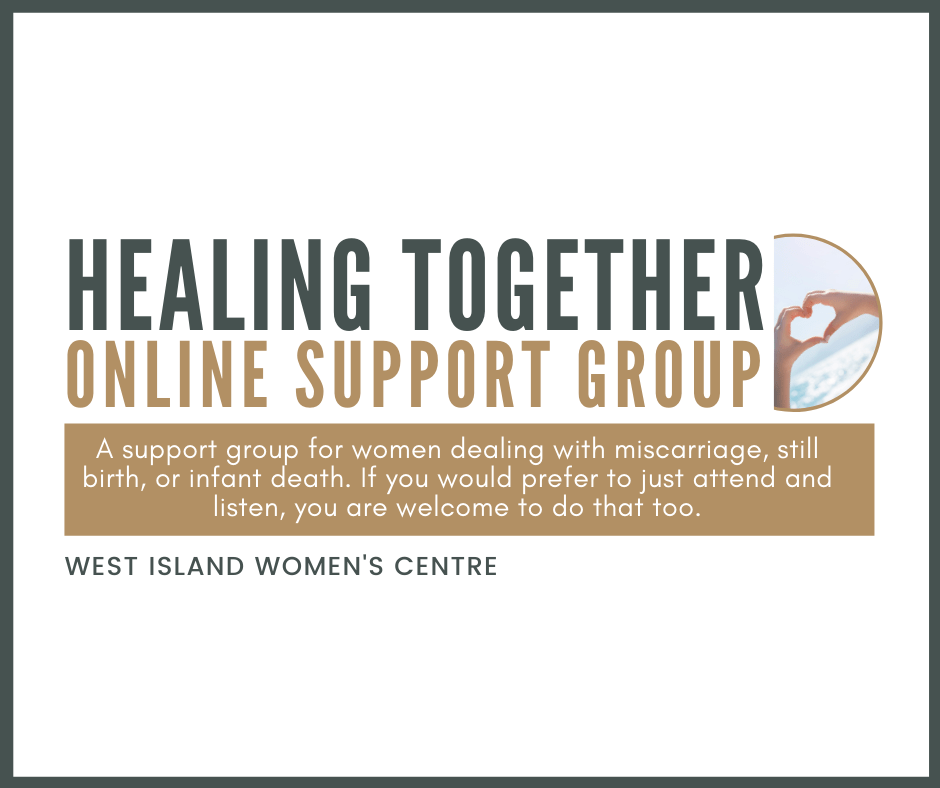 Healing Together is an evening online support group for women dealing with miscarriage, still birth or infant death.
April 20, May 18, June 22
7:00 – 9:00 p.m.
The group is facilitated by Corrie Sirota-Frankel, a counselor and social worker.
This activity is free and anyone interested can register with Nadia at outreach@wiwc.ca or by calling 514-781-8529.
To sign-up: http://bit.ly/HealingS21R
---