Hibou M! – Science Lab for Kids (4-6 yrs. With Parent)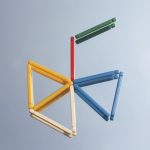 Saturday 12:30 – 1:15 p.m.
Upstairs Classroom
This enjoyable introduction to science is designed specifically to inspire future scientists by exploring science through play. Each class will touch on an exciting subject in the world of science, such as crystals, caves, planets, rockets, buildings, and shapes.
Important information:
The WIWC's childcare service is not available during Saturday courses.
There is a $10 consumables fee per family payable to the instructor at the first class.
The last class is on February 22. This is 6-week course.
Instructor: Daniela Meca, B. Eng., Early Childhood Educator
Register for Hibou M! – Science Lab for Kids (4-6 yrs.)
---