Not a member? Join our mailing list!
Please Note: The deadline to join the mailing list is August 18 at 11:59 p.m. 
If you were not a member of the West Island Women's Centre this past year (2018-19), but are interested in taking courses in the fall, we invite you to join our mailing list.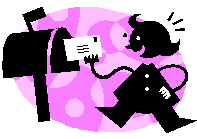 If you pay the mailing list fee of $5, you will be eligible to pre-register for the fall session on Tuesday, August 27 along with our 2018-19 members. You can join the mailing list online. Or if you prefer, you can join by regular mail or in person at the Centre.
By Mail
Send a cheque for $5 along with your name, address, telephone number and e-mail address to: West Island Women's Centre, P.O. Box 521, Pointe-Claire, QC H9R 4S6
Information for fall registration will be e-mailed to our 2018-19 members and women on our mailing list in August.
---