How to Talk so Kids Will Listen & Listen so Kids Will Talk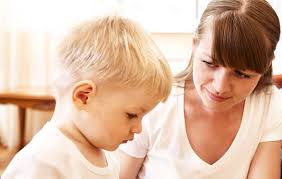 Monday 7:00-9:00 p.m.
Upstairs Classroom
Because children don't come with an instruction manual, join Valerie each week to learn practical, simple, and effective parenting tips and techniques.  Based on the book, How to Talk so Kids Will Listen and Listen so Kids Will Talk, this course will give you the skills you need to do the following:
• Teach your child to understand, identify and communicate feelings;
• Encourage cooperation;
• Discipline without hurting or alienating;
• Encourage autonomy;
• Help your child develop a positive and realistic self-image;
• Foster a family atmosphere of love and respect.
Each class will include a presentation of new tools, practical exercises, assignments for the following week, and an optional sharing time. This course is intended for parents of children between 1 and 12 years old.  Please note that all course participants will be required to buy a workbook from the instructor.  The approximate cost of the workbook is $13, payable to the instructor at the first class.
Please Note: This course starts April 24. There will be no class on May 22 (Victoria Day). This is a 7-week course.
Please Note: The WIWC's free childcare service is not available during evening courses.
Instructor: Valérie Gotteland, Certified Workshop Facilitator
---